LASER TREATMENT FOR COLD SORES AND AND CANKER SORES
You don't have to suffer with embarrassing oral herpes breakouts anymore.
When you feel a cold sore beginning to form on lips or mouth area, you can schedule an appointment with Dr Geaccone for laser treatment to prevent the sore from forming.
If you have an existing oral herpetic lesion, laser treatment can prevent the sore from getting worse and significantly reduce healing time.
Herpetic lesions tend to occur in the same area again and again. Laser treatments in some patients can also reduce or prevent future outbreaks. After laser therapy some patients have noticed that the treated lesion site is cleared permanently.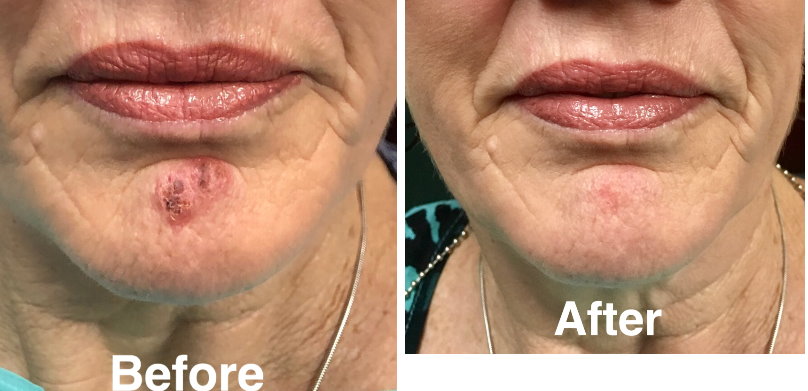 WHY CHOOSE LASER TREATMENT FOR HSV-1 ORAL LESIONS?
Light energy from bio stimulation technology destroys the virus that causes herpes sores to form and diminishes ulceration. Patients experience immediate relief after a minutes long treatment. There is no need for anesthesia the laser procedure is painless. In a lot of cases patients insurance company may cover this type of treatment.
WHAT TO EXPECT WITH LASER TREATMENT FOR COLD SORES?
The patient will be instructed to wear eyewear to protect eyes. No anesthesia is necessary for treatment as laser therapy for cold sores is painless.
Dr Geaccone will operate with a handheld wand that emits a laser light wavelength. This light penetrates deep into the skin without actually touching the patients skin . The laser light eradicates the virus that causes the fever blisters to form. The body is alerted to begin healing process.
Most sessions last approximately 5 minutes.
Patients have reported instant relief from symptoms immediately following treatment.
Dr Geaccone also treats painful Canker Sores and mouth ulcers with the same therapy as for HSV-1 oral herpes.